Enhance Home Solutions provides the highest quality, most dependable commercial roofing services in Florida. We understand how important it is to have a strong and durable roof for your residential or commercial building.

Quality, honesty, and reliability are our core values, and through all these years, we have built a strong reputation as the best commercial roofing company in Florida.
Our partners has provided new roof installation and re-roofing for nearly 100,000 projects. Our installations meet all manufacturers' specifications, and our technicians are trained and professionally managed the highest quality service available.
Enhance Home Solutions offers specialized roofing crews and repair technicians providing quality installation for all types of custom home roofing. Whether your home has a high roof, low sloped roof, flat roof, or a more complicated design, we can handle it all. Other benefits of our custom home roofing services include:
Enhance Home Solutions partners are professionals who have extensive training and experience evaluating storm damage and assisting our customers with insurance claims.
Enhance Home Solutions partners has teamed with insurance representatives to help provide an accurate, thorough and fast response to your claim.

The FAR System™ includes FiberSeal Base, which is a proprietary, fiber-reinforced, sprayable, leak-proofing product. This system provides a faster, easier & better process that the roofing industry desperately needs. Outdated methods like seam tape or polyester fabric are labor intensive and proven to not only be ineffective but also damaging to the roof. 
Save 40% by not reroofing your flat commercial roof • 10-year warranty
This hybrid polyurethane-acrylic formula provides the benefits of polyurethane, with the ease of installation and clean-up of acrylic elastomeric. With this innovative formula, you get greater adhesion, quicker curing, higher viscosity, and more durability than standard acrylics.
All commercial roofs have seams and penetrations, which are where most leaks occur. The FAR System™ fully adheres to the existing substrate, creating a seamless roof membrane.
Save 40% by not reroofing your flat commercial roof • 10-year warranty


a better solution - by far™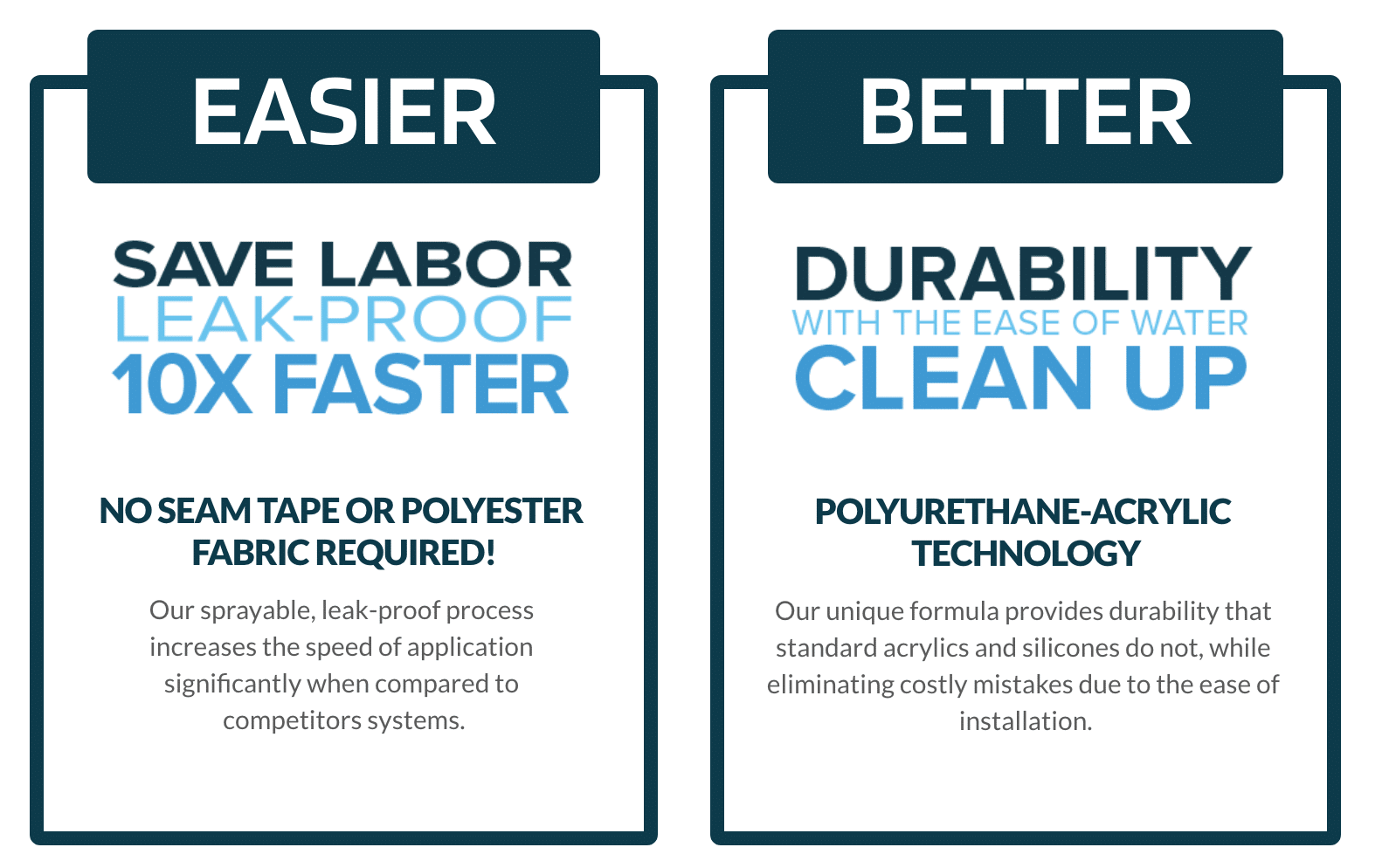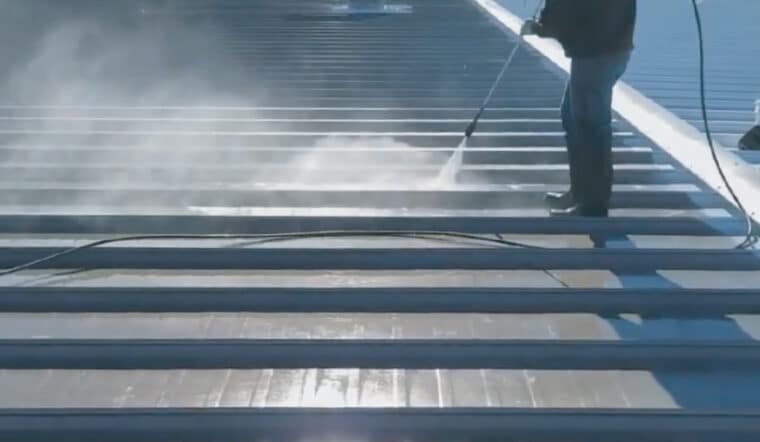 Properly repair, prepare, & clean roof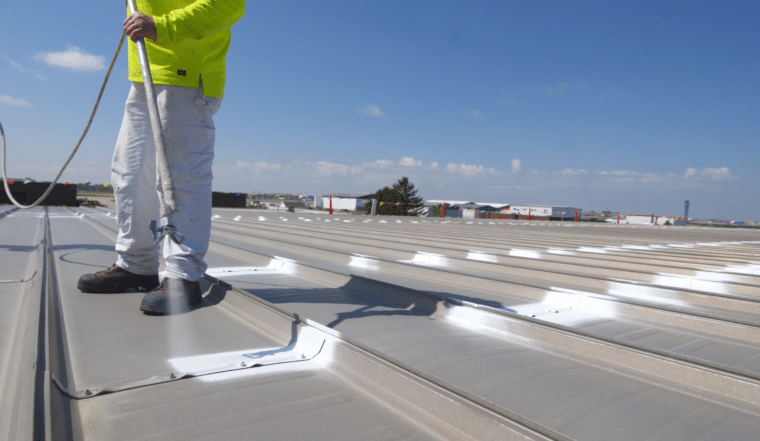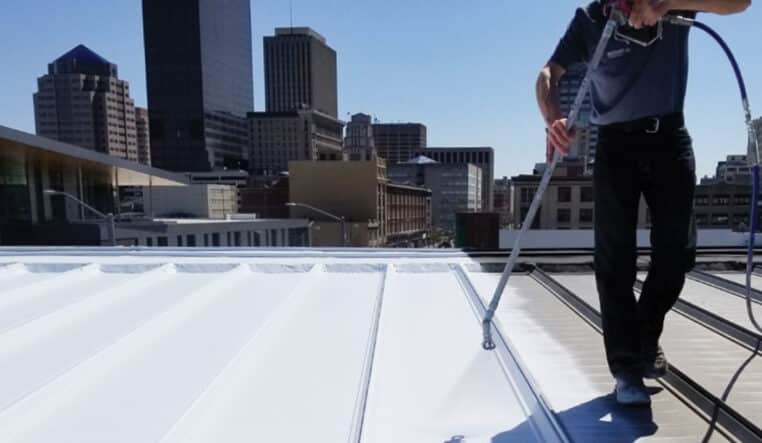 Install Fluid Applied Membrane
A Better Product – by FAR™
Years of research have proven the outdated methods of our competition (utilizing polyester fabric and seam tapes) will destroy a metal roof. This led us to develop our proprietary, fiber-reinforced, sprayable, leak-proofing product…FiberSeal Base. This labor-saving material eliminates the tedious process of installing polyester fabric and/or seam tape.